Clairvoyants can 'see' the future by receiving information beyond ordinary human perception. They do not simply 'see' like when one watches a movie and sees the images moving, the characters talking and the story unfolding in chronological order, but Psychic Clairvoyants through their 'third eye' or 'sixth sense' receive images, colours, pictures, symbols and visions which can remain for a few seconds or much longer, allowing them to get psychic insights and perceive intuitive knowledge not only about the future of the person they are reading for, also personal information relative to them regardless of time and space.
Clairvoyants can perceive information through extrasensory perception. Their psychic ability is termed Clairvoyance which originates from the French words 'Clair' (clear) and 'Voyance' (seeing). Given that Clairvoyants can 'see' with their mind, it is said that their 'third eye' is a chakra or a form of energy found on the forehead. This energy enables manifestation and visualisation of insights that come to the Clairvoyant through different images, colours, pictures, symbols and visions.
Clairvoyants develop their sixth sense or their third eye from an early age. Some grow up not knowing that they have a sixth sense but discover their gifts later in life and acknowledge that what they experienced growing up was not an ordinary occurrence. Other Clairvoyants do not experience visions early on, instead, a certain situation triggers an experience allowing their clairvoyant abilities to manifest. Since psychic abilities are innate and one would need a deep connection with themself and the different energies around them, clairvoyant abilities and other psychic powers can start manifesting after a triggering event that either enhances the brain or kickstarts something that connects their mind, body and soul to the psychic force.
The third eye allows Clairvoyants to see beyond the natural human perception and this includes receiving images, colours, pictures, symbols and visions beyond time and space as well as auras surrounding a person and energies of different paranormal beings. What Clairvoyants see may not always be literal images, colours, pictures, symbols and visions but these insights can come through dreams, apparitions and illusions which the Clairvoyant then interprets to form a coherent thought that ordinary human perception can understand.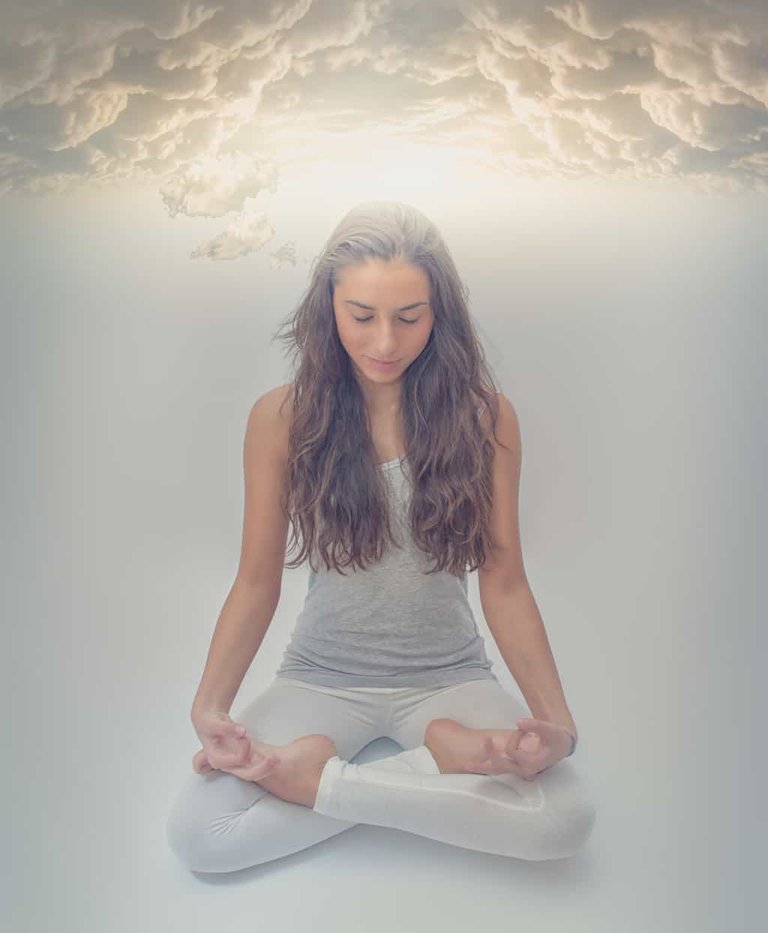 Meditation is the key to opening your 'third eye'. Meditation not only as a way of finding a moment of sanctuary away from the stresses of modern life but more so to move forward in spiritual evolvement and enlightenment is the key to enhancing psychic abilities. Like any other exercise, once a person has opened his or her gifts and is constantly researching about and practising their abilities, it will be easier for a Clairvoyant to recognise the images, colours, pictures, symbols and visions presented to them for a longer period.
Just like any type of psychic reading, the Psychic needs to tune in to the vibrations from the psychic force and use their abilities to connect to a person's past, present and future whilst remaining receptive to the different energies that wish to deliver a message to the person they are reading for.
Like other Psychics, Clairvoyants can use different psychics tools to enhance their psychic abilities and get intuitive knowledge. If the person is willing to open up to the psychic reading, the Clairvoyant can be more attuned to the visions they receive regardless of time and space. In a Clairvoyant tarot card reading, the tarot cards can affirm the intuitive knowledge of the reader, especially when the minor arcana reveal day-to-day details of a person's life while the major arcana shows the overarching themes that can affect a person's future as seen by the Clairvoyant in their visions.
Even though Clairvoyants tells what might happen in the future and these are affirmed by the revelations in the tarot cards, what Clairvoyants see are not always set in stone and can change based on the current actions of a person. Clairvoyants relay what they see to offer guidance especially to people who feel lost and cannot see a path forward. The insights that the Clairvoyants bring are meant to guide a person and not strictly instruct them of the step-by-step actions that they need to take. Clairvoyants can offer validation but their main purpose is to offer signposts and guidance to enlighten people along their journey.
In a telephone Psychic Clairvoyant reading, even though there's no physical interaction that allows the Clairvoyant to see the face of the person and get a reading of their aura, the Clairvoyant only needs to tune in to the psychic energy to receive psychic insights to then offer the reading remotely.
At Psychic Truth, we not only have Psychic Clairvoyants with the ability to 'see' beyond ordinary perception but we also have Psychics with Clairaudient (hearing), Clairsentient (sensing) and Claircognizant (knowing) psychic abilities ready to offer guidance to anyone seeking insights and knowledge on how they can deal with challenging circumstances and embrace life's opportunities.